Air Vapor Barriers
A system that resists air and water leakage and is designed to form a continuous plane around a building to prevent uncontrolled air movement in and out of the building envelope. These systems are either spray or sheet applied.
Waterproofing
Is a coating that can be spray or rolled on, as well as installed in sheets on foundation that are below grade. This system is designed to protect the concrete foundation against moisture and liquid water.
Joint Sealants
Also called Caulking, this material is used to seal joints and seams against water and air leakage in various conditions such as window perimeters, masonry control joints. We are the largest installer of joint sealants in the State of Maine.
Fireproofing
Fireproofing is the latest addition to Standard Waterproofing. We install Grace fireproofing materials which is a cement based spray that coats structural steel rendering it resistant to fire. For more information, please visit our dedicated Fireproofing website NewEnglandFireProofing.com
Building Expansion Joints
Is a material installed to seal a separation in a building, such separations are designed to relieve stress on building materials caused by building movement. Often these joints are when a new structure is built connecting it to an older structure.
Damproofing
Damproofing is a coating that is usually asphalt based, and typically is trowel applied. This coating is designed to protect concrete frost walls from soil moisture.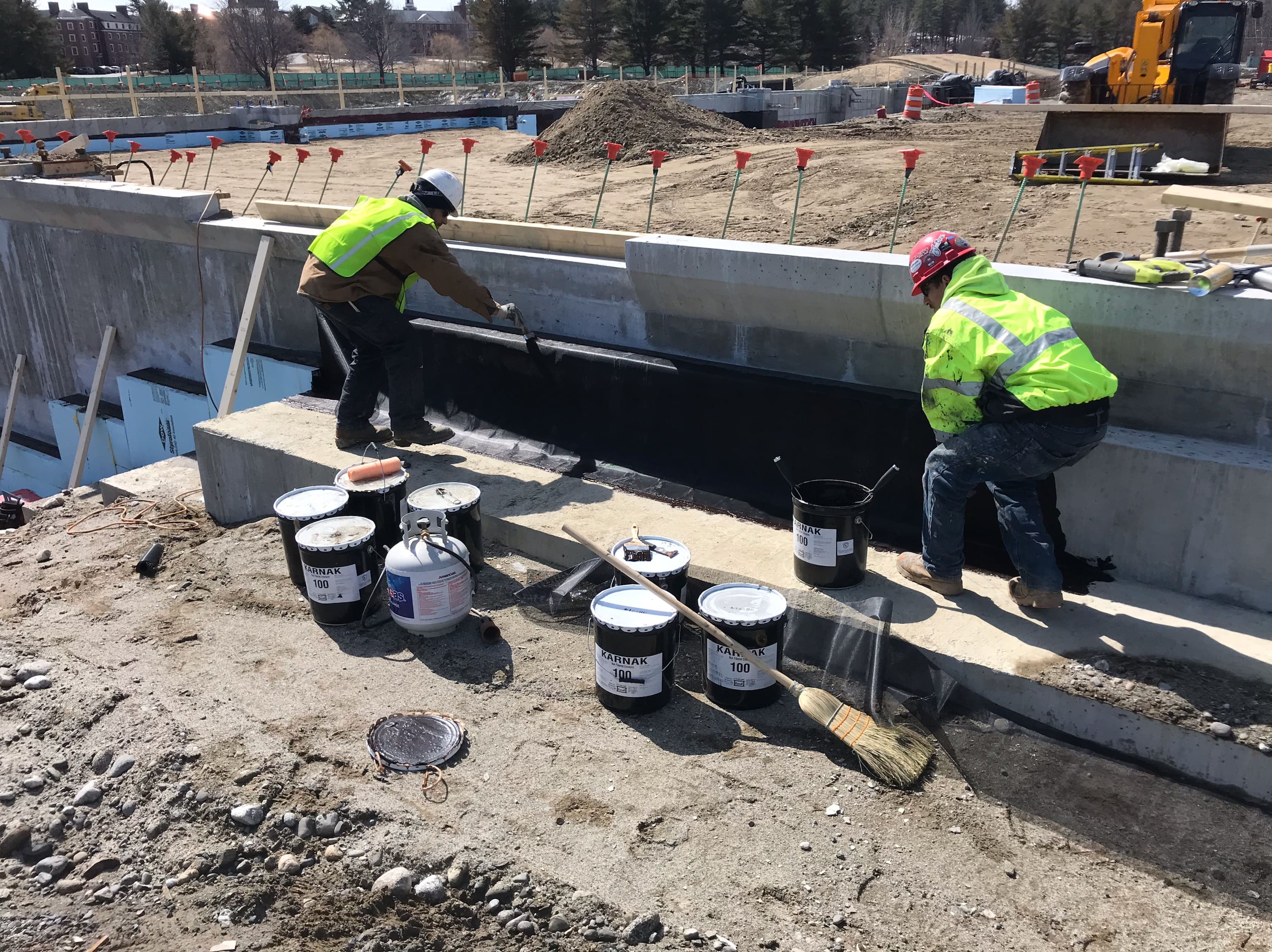 Spray Foam
Is an insulating and air barrier material that seals walls, floors, ceiling and cavities against air movement. It can also be installed on the exterior of the building as an air vapor barrier system. We install both open and closed cell foams that provide the best insulation for a building while creating an air seal. Standard Waterproofing is the only contractor in Maine that is ABAA certified for spray foam air barrier installation.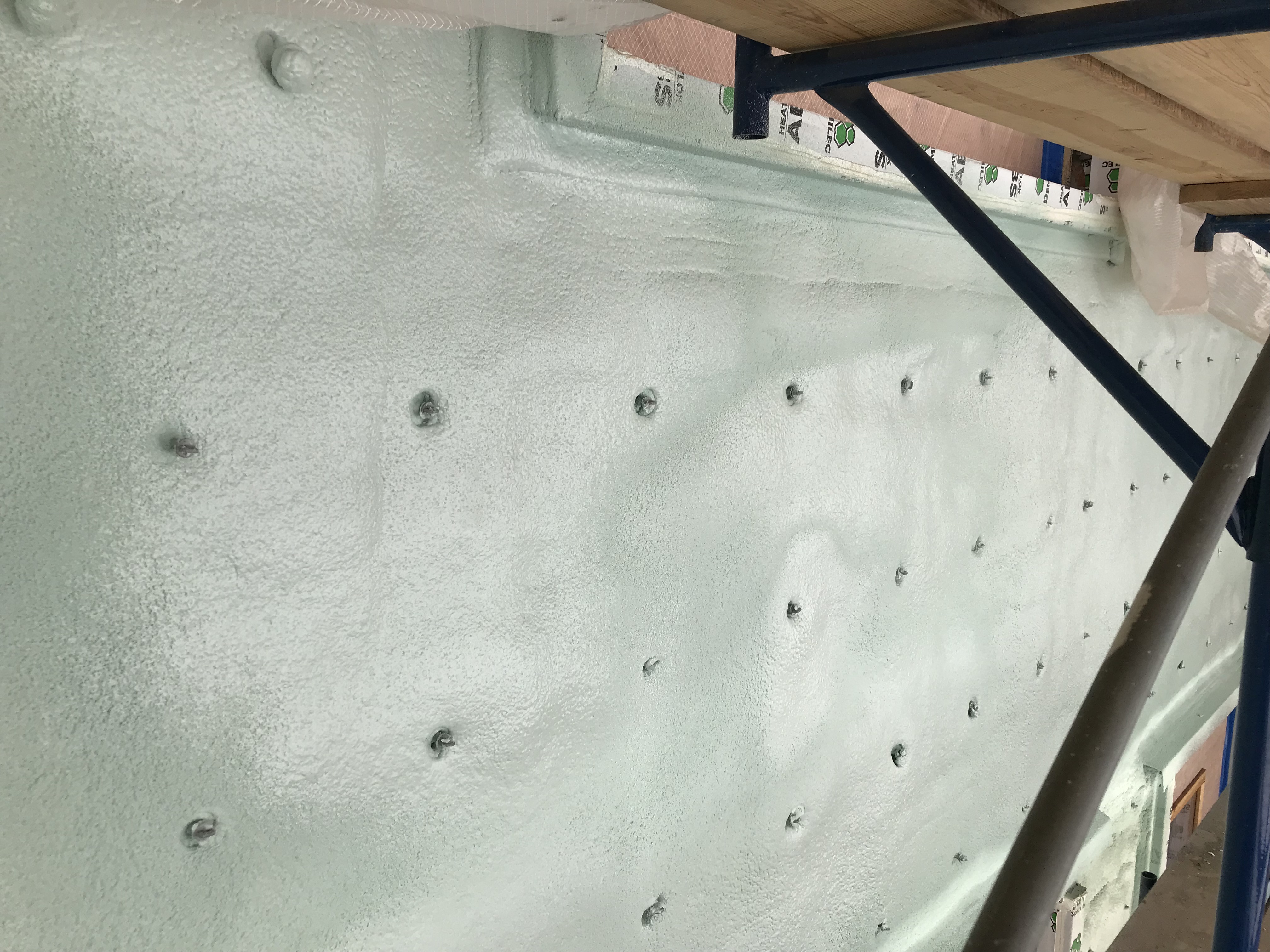 STANDARD WATERPROOFING, INC.
1020 Augusta Road
Winslow, Maine 04901
STANDARD WATERPROOFING, INC.
1020 Augusta Road
Winslow, Maine 04901